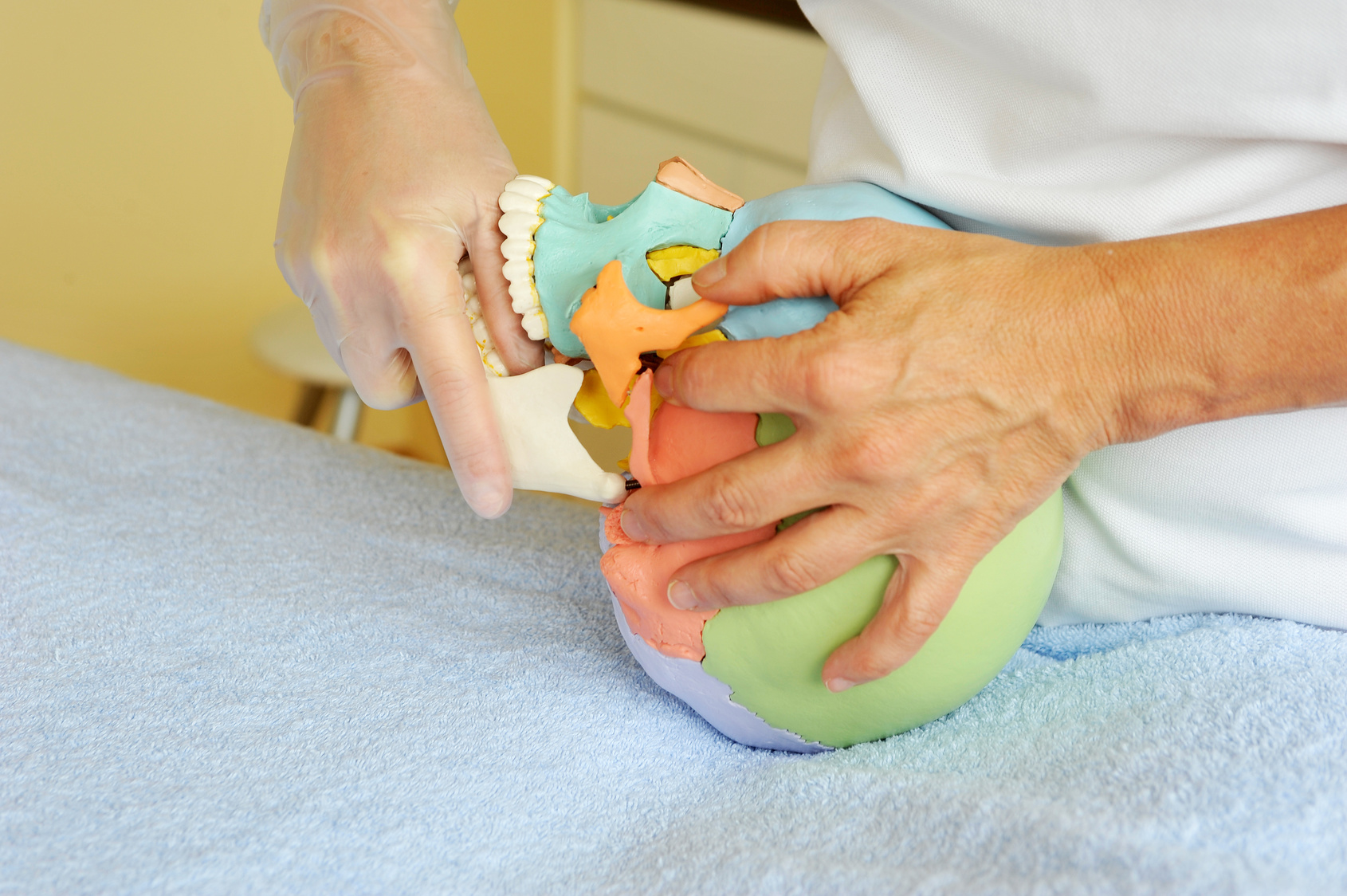 Temporomandibular joints – diagnostics and therapy
Course in English, translated into Polish.
Course program:
Day 1
9:00-17:30
Functional anatomy and palpation of TMJ
o Local: Bones, disc, muscles, innervation, blood supply, …
o Direct links: OAA, cranium
The process of occlusion (biomechanics)
o Understanding TMJ movement with anatomy
o Jaw tracking
o Mastication process
Assessment of the TMJ
o Local: TMJ
o Links: OAA complex, suboccipital muscles, ant cerv region, hyoid, suprahyoidal muscles
o Cranial (temporal)
Pathology and dysfunction
o Red flags
o Local lesion (clicking, subluxation, joint and disc lesions)
o Referred pain (diff headache types, muscular, trigger points)
o Functional relations (tinnitus, vertigo, sinusitis, apneu, maxilla-facial dysmorphosis, dysphagia, vocal problems)
Day 2
9:00-15:30
From mandibular position to posture
o Understanding relationship of TMJ to the body
o Biotypologies (eutonic, hypotonic, hypertonic)
o Neuromuscular systems
o Lingual system
o Myofascial connections
o Understanding relationship of TMJ to the cranium
o Viscerocranium development
Physiology and concepts of TMJ treatment
o Treatment techniques (extra- and intrabuccal techniques)
▪ Soft tissue techniques local and surrounding muscles
▪ Mobilisation techniques for TMJ, ant throat complex, hyoid, OAA
▪ Intra-osseous techniques mandibula
▪ Cranial techniques
▪ Techniques for limited opening, limited closing of mouth
▪ High velocity thrust techniques for TMJ
Each participant receives a script and a certificate in English.
INSTRUCTOR:
Hans Fauville MSc Ost DO
a professional osteopath, senior lecturer and co-principal of FICO – osteopathy academy. After his Master in Physiotherapy he finished the FICO (Flanders International College of Osteopathy) osteopathy education in Belgium, followed by a BSc and MSc in Osteopathy in Germany, Dresden. Teaching has been a passion for the last decade, and now he is a senior teacher on visceral manipulation, vertebral manipulation and has great expertise in teaching differential diagnostics. Since 5 years he has evolved to being a principal of FICO – osteopathy academy Belgium and Poland.