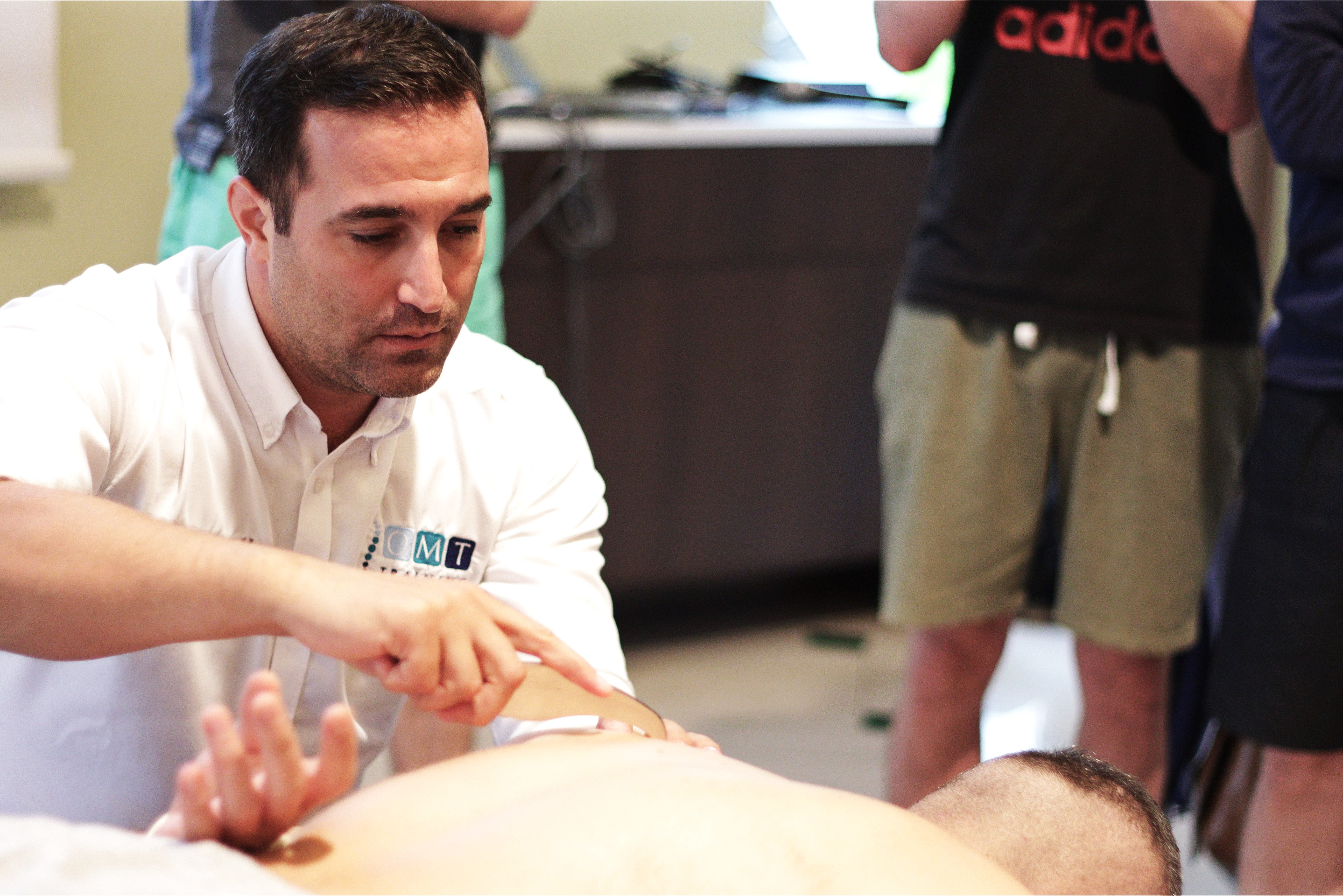 Instrument Assisted Soft Tissue Manipulation (IASTM)
Course in English, translated into Polish.
Instrument Assisted Soft Tissue Manipulation (IASTM) is a simple, non-invasive form of manual therapy to manipulate or mobilise soft tissue structures of the human body. IASTM is becoming increasingly popular these days among both practitioners and patients alike due to its remarkable safety and efficacy profile. The therapy is nonaggressive, yet effective, and can be applied either alone or in conjunction with supplementary exercises and additional modalities.
The procedure uses instruments to mechanically stimulate soft tissue structures to relieve musculoskeletal pain and discomfort and improve overall mobility and function. In other words, IASTM is a common term that describes the use of a range of ergonomically designed tools to enable clinicians to detect and treat soft tissue pain, injury, and dysfunction.
This 2-Days Course will teach you how to effectively utilise Instrument Assisted Soft Tissue Manipulation (IASTM) using the arco tools to provide a therapeutic benefit to patients. You will learn how to integrate the arco tools into your treatments while also integrating techniques you perform on a daily basis.
This course will cover
Introduction to IASTM
How IASTM works
Mechanical & Neurophysiological Effects
Contraindications to IASTM
How to use the arcotools incl. tool hygiene
Discussion on current IASTM research
Treatment areas using arco
Cervical
Thoracic
Lumbar
Upper and Lower Extremities
Scar Tissue / Adhesions
Active and passive techniques
Each participant receives:
Script and certificate in English
The Arco and Arco Bar tools made of surgical steel will be provided to the participants and the will take them home for their own usage.
Syllabus
Day 1
9:00 – 11:00 Course outline and goals
Why IASTM?
History
IASTM varieties
Rules
Features of the IASTM
IASTM – how does it work?
Physiological effects
Mechanism of influence
11: 00- 11:15 Break
11:15 – 13:30 Indications for the use of IASTM
Indications for treatment and pathologies in which the tool can be used
Precautions
Regions and pathologies that require special attention during the treatment
Contraindications
Regions and pathologies where the tool should not be used
IASTM tool
Introduction and therapeutic edges
The most common errors in the application of IASTM
Rules what to do and what to avoid using IASTM
13:30 – 14:30 Break
14:30 – 16: 15 Treatment protocol- how to plan treatment using IASTM
Palpation
Tool-aided palpation
Scientific studies
16: 15- 16:30 Break
16:30 – 18:00 Practical
Cervical region (Front & back)
Thoracic region
Day 2
9: 00-11: 00 Practical
Lumbar region
Pelvis and sacrum
11: 00-11: 15 Break
11:15 – 13:00 Practical: upper body (shoulder, elbow & wrist)
13:00 – 13:15 Break
13:15 – 15:00 Practical: lower body (hip, knee & foot)
Instructor: (The course will be held by one of the following instructors):
INSTRUCTOR:
Jimmy Michael BSc (Hons) Sports & Exercise Science, BSc (Hons) Osteopathy, BTEC Dip.
Sports & Remedial Massage, Dip. Medical AcupunctureJimmy has 10 years experience teaching in the health and fitness industry. I initially graduated with a BSc Sports & Exercise Science and also completed the BTEC sports and remedial massage diploma at the London School of Sports Massage. I am now a fully qualified and registered Osteopath and pride myself on transferring the knowledge gained from various sectors on to others.OMT Training has been developed to allow access to high quality training to all in the manual therapy industry. We hope that you find all of our courses interesting, informative and above all lots and fun to do. We all feel that learning has to be fun.Rest assured, after the fun you will leave us having added a new skill that you can apply in a very safe and logical manner to all of your patients.
Giles Gyer BSc (Hons) Osteopathy, Dip. Medical Acupuncture, Dip. Sports & Remedial Massage
Giles has worked within health and fitness for over 10 years; having started off with qualifications in personal training, strength and conditioning, he progressed into medical acupuncture and then completed a 5 year degree in Osteopathy with the College of Osteopaths.
Giles graduated with awards in clinical distinction and special achievement, as a strong structural osteopath he combines rehabilitation exercises and multiple techniques within his treatments and has worked with patients from office workers to international athletes.
Chris Stankiewicz BSc (Hons) Sports Therapy, Cert. OMT IASTM, Diploma Medical Acupuncture, Diploma Osteopathic Manipulation, Diploma Osteopathic Articulation Techniques
Chris is a specialist musculoskeletal therapist and a Master OMT IASTM trainer who holds a BSc (Hons) degree in Sports Therapy.
He also hold post graduate diplomas in advanced manual therapy, manipulation and medical acupuncture techniques.
Chris is a lecturer with OMT training and internationally publish author (link below); working in both a clinical and sports team setting, putting his skills to use to help a wide range of professional and non-professional sports people as well as office-based and manual workers.