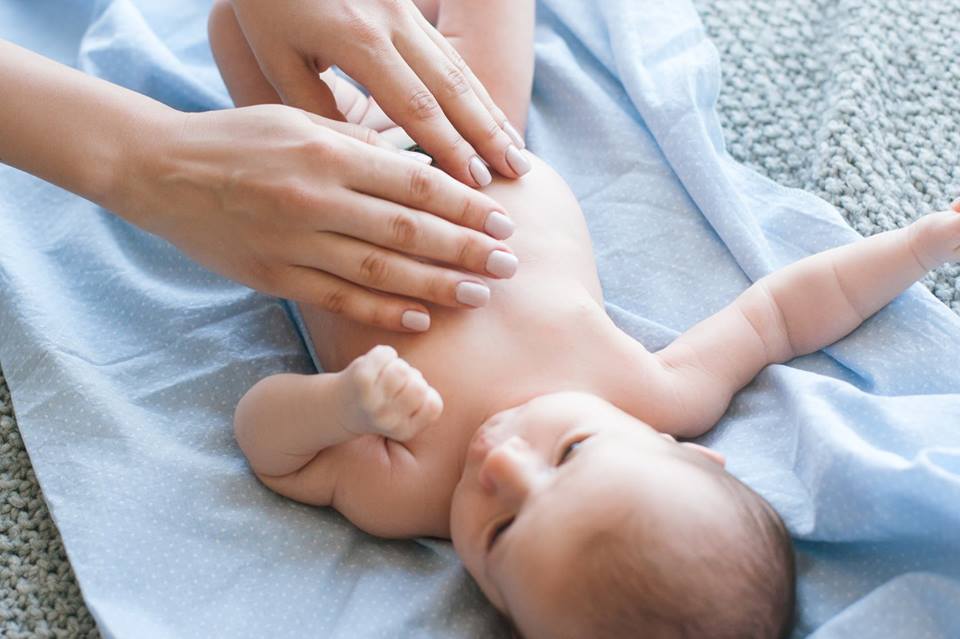 Osteopathic therapy in pediatrics
Course in English, translated into Polish.
Course Objectives:
The course will be an opportunity to start becoming acquainted with the principles of osteopathy and the concepts of the involuntary mechanism as described by WG Sutherland and others. Also to explore how these principles and concepts can be applied to the treatment of infants and children.
As well as discussing the contemporary context of osteopathy, a historical perspective will help to explain the background to the various models of cranial osteopathy and cranio-sacral treatment used today.
Osteopathic principles will be described in the context of embryology and foetal and post natal development. Examples from practice will be used. This will then lead to the development of palpation and learning of osteopathic techniques.
You will learn to treat the musculoskeletal, respiratory, gastrointestinal and central nervous system for conditions that commonly affect infants and children such as feeding difficulties, unsettled babies, colic, plagiocephaly, torticollis, moulding, gastro-oesophageal reflux, otitis media.
First Module: Introduction, Gestation and Birth
The effects of gestation and birth can be profound both on mother and child and in this seminar we explore some of those physiological, psychological and emotional effects and our role in being able to support infants and mothers in the first months.
Learning Objectives: To assess the effects of gestation and labour on mother and baby, whether normal or abnormal presentation, on the musculoskeletal system via visual and palpatory assessment and treatment with osteopathic techniques. Assessment of cranial base function with specific focus of the temporals.
Learning Outcomes: To demonstrate an understanding of neonatal cranial anatomy, and the ability to identify and treat basic cranial base patterns. To identify interosseus and intraosseus strain patterns. To start to recognise differences in palpating fascia, bone, membranes, fluid, cerebrospinal fluid. To palpate shape change/inhalation & exhalation of cranial bones and the pelvis and axes of motion.
Program:
Day 1
9:00-11:00
Introduction, discussion of themes
Embryological development of the skull in relationship to the neonate cranial and craniocervical junction, preparation for and adaptation to the birth process
Practical – shape, movement and discussion of interosseous movement, BLT occipitoatlantal joint
11:00-11:20
Break
11:20-13:15
Normal labour
Practical
IVM models and discussion
13:15-14:00
Break
14:00-16:00
Abnormal labour 1
Practical – Decompression, shock
Abnormal labour 2
16:00-16:20
Break
16:20-18:00
Practical – breech
Revision of cranial base patterns
Day 2
9:00-11:00
Review
Sensory development of the foetus and mother/child relationship
Practical fulcrum
Anatomical differences between infant and adult and osteopathic examination
11:00-11:20
Break
11:20-13:15
Osteopathic examination of the neonate
Concept of intraosseus strain
13:15-14:00
Break
14:00-16:00
Practical – Interosseous strains in base patterns and the pelvis
16:00-16:20
Break
16:20-18:00
Talk and Practical – Palpating fluid/membranes/CNS – exploration of BMT and working with fluid.
Day 3
9:00-11:00
Review
Treatment structure, examination, treatment planning
Practical treatment routine
11:00-11:20
Break
11:20-13:00
Prematurity from an Osteopath standpoint
Practical
13:00-13:20
Break
13:20-15:30
Revision, quiz and questions
Checking students
Finish
Second module: Respiratory and Gastrointestinal System
The respiratory and gastrointestinal systems have to make a transition from intra- to extra-uterine life and infants often need help with this adaptation. During the seminar we will look at techniques for the establishment of good primary and secondary respiratory function along with those to help feeding and digestion.
Specific conditions such as croup, respiratory distress, bronchiolitis, gastro-oesophageal reflux, aerophagia, constipation, ankyloglossia will be considered.
Learning Objectives
Revision of cranial anatomy.
To learn techniques to influence to cranial nerves 9, 10 and 12 nerve via the cranial base.
To discuss and learn about treatment of the face and mandible, diaphragm, pelvis and first breath techniques.
Learning Outcomes:
Ability to be confident in assessing primary and secondary respiration, abdominal and thoracic pressure dynamics and treatment to diaphragm and thorax to pelvis.
Program:
Day 1
9:00-11:00
Introduction
Birth change of respiration from first breath to development of the respiratory system
Practical
11:00-11:20
Break
11:20-13:15
Birth change of circulation from umbilical to systemic effects on function and development of the gastrointestinal system
Practical
Birth change of circulation and effects in the neonatal brain
13:15-14:00
Break
14:00-16:00
Practical
Revision respiratory system anatomy, respiratory. Consider: bronchiolitis, respiratory distress, croup, laryngomalacia
Practical (lung fields)
16:00-16:20
Break
16:20-18:00
Practical Treatment of the thorax and Ribs
Day 2
9:00-11:00
Review
Asthma
Practical
Immune development and function
11:00-11:20
Break
11:20-13:15
Practical
ENT – focus Otitis Media
Discussion Treatment/otoscopy/nutrition
13:15-14:00
Break
14:00-16:00
Continuation of Discussion Treatment/otoscopy/nutrition
Practical
16:00-16:20
Break
16:20-18:00
Colic
Practical
Day 3
9:00-11:00
Review
Gastrointestinal conditions affecting the infant
Practical
11:00-11:20
Break
11:20-13:00
Feeding, ankyloglossia and the nasopharynx
Practical
13:00-13:20
Break
13:20-15:30
Assessing abdominal and thoracic pressure dynamics integration into treatment routine from course 1
Questions, Revision and Quiz
Finish
Third module- Orthopaedics and CNS
This is a seminar of two halves where we will be looking specifically at structure in relationship to common orthopaedic conditions and then looking more closely at the central nervous system development and how we might support this process.
Orthopaedic conditions that will be considered are plagiocephaly, torticollis, infantile postural symmetry, intrauterine moulding, CDH, talipes equinovarus .
Learning Objectives: to understand the use of balanced ligamentous and balanced membraneous tension in infants, children and adults and the difference in approach for each group. Explanation,
demonstration and practicals for fluid fluctuation techniques including biodynamic concepts of stillness, fluid fields and zones.
Learning Outcomes: understanding of using cerebrospinal fluid and reciprocal tension membrane in treatment in relationship to moulding, intra and interosseus strains, palpation and treatment of the central nervous system including CSF fluctuation techniques.
Program:
Day 1
9:00-11:00
Introduction
Embryological development of the musculoskeletal system an osteopathic perspective
Practical – patterns, intrauterine compression
11:00-11:20
Break
11:20-13:15
Plagiocephaly and related conditions
Practical – moulding, matching and diaphragms
13:15-14:00
Break
14:00-16:00
CDH – theory and practical
Intraosseous strains in the growing child
Practical
16:00-16:20
Break
16:20-18:00
Scoliosis – discussion/ideas/exchange
Practical
Day 2
9:00-11:00
Review
Working with Fluid Review and Practical
11:00-11:20
Break
11:20-13:15
Development of the central nervous system
Practical
13:15-14:00
Break
14:00-16:00
Preterm infants – perspectives on treatment approach
Practical
Treating congenital conditions, conditions affecting the central nervous system
16:00-16:20
Break
16:20-18:00
Practicals
Day 3
9:00-11:00
Review
Practical – Balancing/Finding Neutral
Discussion of integration into practice/treatment models
11:00-11:20
Break
11:20-13:00
Quiz
Treatment of Pregnancy and Postpartum
13:00-13:20
Break
13:20-15:30
Practical – 2 treatment routines
Finish
Reading Material – These are just a few references that may be useful.
Alison Hazelbaker , DrGhaheri – look at their online blogs about tongue tie.
An Osteopathic Approach to Children, Jane Carreiro
Pediatric Manual Medicine, Jane Carreiro
Textbook of Paediatric Osteopathy Eds Moekel and Mitha
Cranial Osteopathy for Infant, Children and Adolescents, Nicette Sergueef
Energy Medicine the Scientific Basis, James Oschmann
Osteopathy in the Cranial Field Harold Magoun 1st Edition
Each participant receives a script and a certificate in English
INSTRUCTOR:
Sarah Bayley BSc (Hons) Osteopathic Medicine, MSc Paediatric Osteopathy
I trained at the British College of Osteopathic medicine, graduating in 2001 with my degree in osteopathic medicine as well as a diploma in naturopathy.  After working in the UK and then New Zealand for three years I returned to London to start my master degree in Paediatric Osteopathy at the Osteopathic Centre for Children.  After completing this I continued to work as a volunteer and coordinated the Centre's neonatal outreach programme at North Middlesex Hospital.
I have my own practice in London where I treat babies to older people.  I have been teaching for the European School of Osteopathy since 2010 on their Osteopathic Care of Women and Children and Balanced Ligamentous Tension courses.